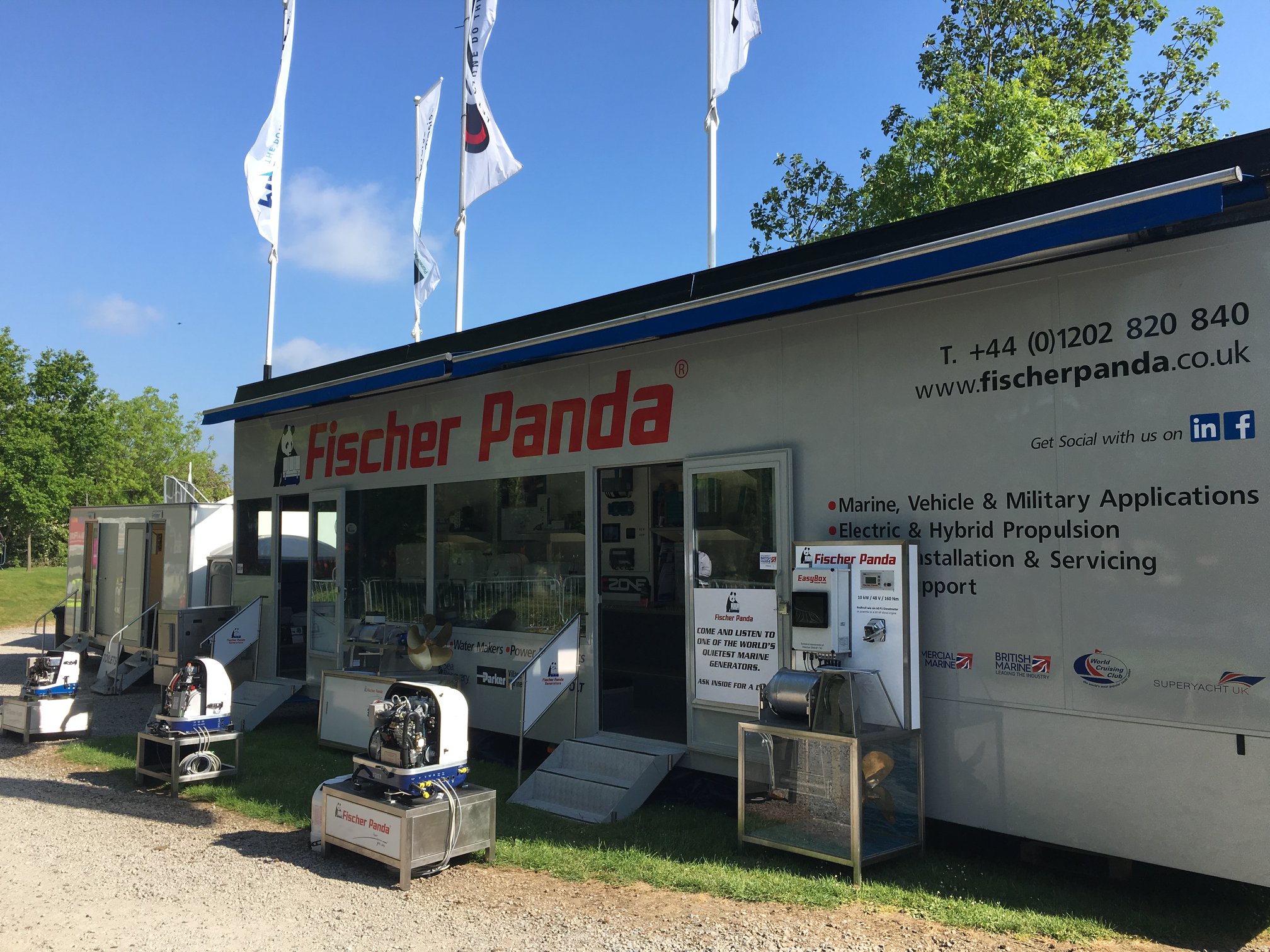 Crick Boat Show, 20th to 22nd August, Stand Q37
Fischer Panda UK is showcasing its full range of systems and products for inland waterways craft with a strengthened presence at this year's Crick Boat Show.
Visitors will find the customised Fischer Panda UK trailer in a new prominent quayside position on Stand Q37 where they will be able to explore the leading range of generators, electric drive systems and battery management equipment. Specialists from the Verwood-based company will be on hand to discuss and advise boat owners on the most suitable and cost-effective hybrid drive systems and battery-charging diesel generator options for their canal and waterways vessels as demand increases for power and propulsion solutions that are reliable, efficient and quiet.
The integrated marine system specialist will also have a presence on the water on the Smithwood Narrowboats stand, where one of the builders' new boats will feature a premium Fischer Panda UK power and generator solution.
Chris Fower, of Fischer Panda UK, said: "Crick is always a key show for us and we are particularly looking forward to it after last year's cancellation. It is a great opportunity to meet visitors and boat owners and explain the advantages of our systems, which are ideal for canal and waterways vessels due to their environmental and efficiency benefits. Alongside our full range of compact and quiet diesel generators offering independence away from marinas or shore power, we will be highlighting our electric drive solutions for all the power and manoeuvrability needed for cruising.
"We encourage people to stop at our trailer and experience the functionality and features of the products for themselves or visit the Smithwood narrowboat for a chance to see our integrated systems onboard."
Fischer Panda UK supplies electric and hybrid drive systems in the range from 2 kW to 100 kW, available with voltages ranging from 24V to 360V depending on the power requirements.
Tickets for this year's Crick Boat Show are available on the website. The 2021 inland waterways festival includes free boating seminars, historic boats, Wheatsheaf Bar, live acoustic music each evening, outdoor food court, plus mooring and camping.
Visit Fischer Panda UK at Crick Boat Show on Stand Q37 and see the Fischer Panda UK equipment onboard a Smithwood Narrowboat on Stands F12 and F13.