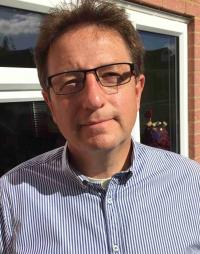 Fischer Panda UK has appointed David Payne as its new Technical Sales Manager.
An experienced marine industry sales manager specialising in hybrid generator and battery-based electrical power systems, Payne has joined the Dorset-based team to drive sales for its generators, electric propulsion systems, watermakers and air-conditioning systems. His role will also include developing and expanding a system-based approach for the product range, while working to further integrate key brands, such as Mastervolt Power systems and CZone monitoring and control, into the Fischer Panda packages.
Chris Fower, Marine Sales and Marketing Manager for Fischer Panda, said: "We are delighted to bring David on board and we are confident that he will assist in strengthening overall sales of our technical product range. With David's vast technical knowledge and industry contacts, his main role will be generating new sales growth across our three core markets - marine, vehicle and military, whilst maintaining and developing our existing customer base."
Indentured mechanical engineer Payne has worked for key marine brands for more than 20 years, most recently developing hybrid diesel and electric power systems for both vessels and specialist vehicles.
Payne added: "The popular Fischer Panda generators are renowned for their high quality and low noise, so I am looking forward to working with the team and introducing all the products and systems to more customers. I will be aiming to use my strong technical background in marine and automotive engineering, and ability to customise innovative, practical and cost-effective solutions, to further increase Fischer Panda's market presence."